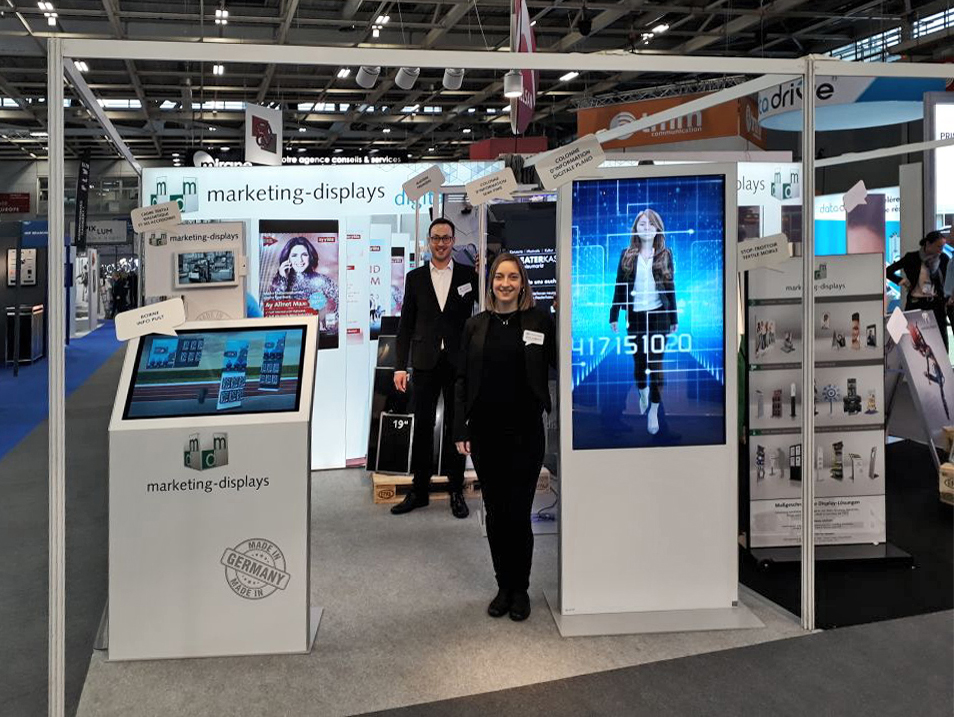 Also in this year marketing-displays exhibits from 27.03.-29.03. at the "Marketing Point de Vente"(MPV). The biennial exhibition focuses on marketing, advertising and sales promotion with the main offering targeted to executives in marketing and trade.
This year we are focusing on two areas, our classic bestsellers and digital signage - the future at the point of sale. Look around and visit us at booth F055.
For everyone who can not participate, here is a small overview to our exhibits!